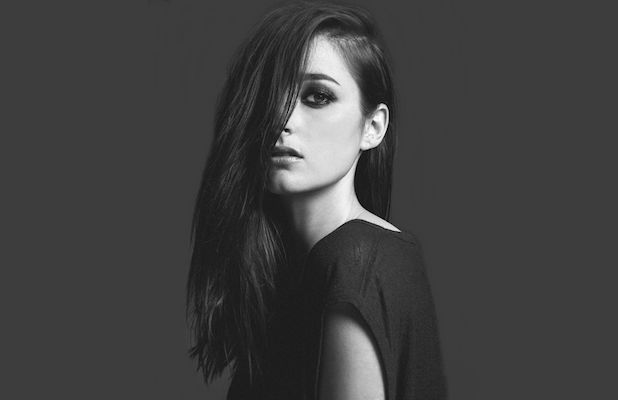 As we told you earlier this summer, breakout electropop/r&b singer Banks is set to perform at the Cannery Ballroom on Sept. 24, marking her first time in Music City. Banks is one of our favorite new artists, and her upcoming full-length debut, Goddess, is one of our most-anticipated releases of the year, so, naturally we're counting down the days until her show. We're so excited, in fact, that we wanted to give one lucky fan a chance to win a pair of tickets as well. Keep reading to find out how to enter, and for more about the show!
BANKS
LA-based Banks exploded onto the scene last year with the release of her debut EP, London, propelled by a seemingly endless barrage of internet buzz. Boasting a dark, etherial, and electronic flavor of R&B, the singer's moody style and powerful, enchanting vocals channel elements of  Ellie Goulding, Disclosure, Fiona Apple, and The Weeknd, all in equal measure. She's been universally praised and especially well-received in Europe, but with her upcoming Goddess, and its incredible array of early singles, Banks finally seems poised to breakthrough globally. You can watch her latest music video, for "Beggin for Thread," below.
_
ENTER TO WIN TICKETS
Enter to win tickets by filling out the form below. After you have entered, there will be the option to share this contest via social media. For each person that you refer to the contest, you will receive an additional entry. If you experience any trouble with the new contest widget, or have any questions, feel free to email us at [email protected].
Winner will be announced Monday Sept. 1, at 5 p.m. CST, and will receive one pair of tickets. Good luck!
[contesthopper contest="39440″]
_
Banks will perform Wednesday, Sept. 24, at Cannery Ballroom. The show is 18+, begins at at 8 p.m. (doors at 7 p.m.), and tickets are available to purchase for $20-25.