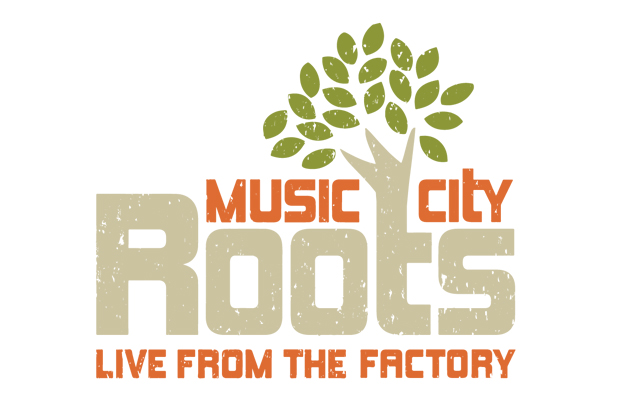 After last week's amazing trip back to Nashville's R&B roots, this week's Music City Roots at the Factory returns us to more of an Americana / Bluegrass vein. The show will feature singer-songwriter Susan Werner, multi-instrumentalist and songwriter David Olney, country / folk artist Michaela Anne and traditional bluegrassers Michael Cleveland & Flamekeeper.
MICHAEL CLEVELAND & FLAMEKEEPER
Led by nine time IBMA fiddler of the year, Michael Cleveland and Flamekeeper will be debuting their new, and first on Compass Records, CD just a day before the release show at the world famous Station Inn. After picking up the fiddle at age 4, Michael's musical momentum began to propel him forward towards early success including appearances on the Grand Ole Opry, A Prairie Home Companion and before the United States Congress in his early teens. All the more impressive when you learn that he is blind.
SUSAN WERNER
Susan Werner makes a return trip to MCR but at the new location. She was here last year in support of her latest album Hayseed, which pays tribute to American agriculture and to her Iowa farm roots. She keeps her audiences guessing and laughing simultaneously, lending her wry humor and passionate voice to subjects such as farmer's markets, agrochemicals, climate change, drought, longing for a sense of place, and the movement towards sustainable agriculture. Her latest project is writing the music to a major new musical version of the great movie Bull Durham.
DAVID OLNEY
Also making a return trip to Roots is long time Nashvillian David Olney, who moved here in 1973 and formed the band The X-Rays, which gained a reputation during the late 1970s and early 1980s. Since then, he has performed as a solo singer/songwriter and his songs have been covered by Emmylou Harris, Steve Earle, Johnny Cash, and Linda Ronstadt, among others. His latest album is When The Deal Goes Down, just out last month. He has also written new music for the Nashville Shakespeare Company's new production of As You Like It which premieres this month in Centennial Park.
MICHAELA ANNE
Making her MCR debut is Michaela Anne, apparently a frustrated jazz student in NYC who got bit by the folk and country bug after meeting bluegrass musician Michael Daves. She is touring in support of her new record Ease My Mind, which has received great reviews. CMT Edge said "Anne writes about the highs and lows of love with insight that exceeds her years. Her soprano is reminiscent of Emmylou Harris and Dolly Parton, and her songwriting shows promise of reaching those heights, too". The Bluegrass Situation said "Ease My Mind is chock full of Americana-driven tunes that will have you laughing, dancing and weeping alone to yourself on the E Train".
Michael Cleveland & Flamekeeper, Susan Warner, David Olney and Michaela Anne will perform Wednesday, August 5 at Music City Roots. The show is all ages, begins at at 7PM (doors at 6PM), and tickets are available for $15 at the door.