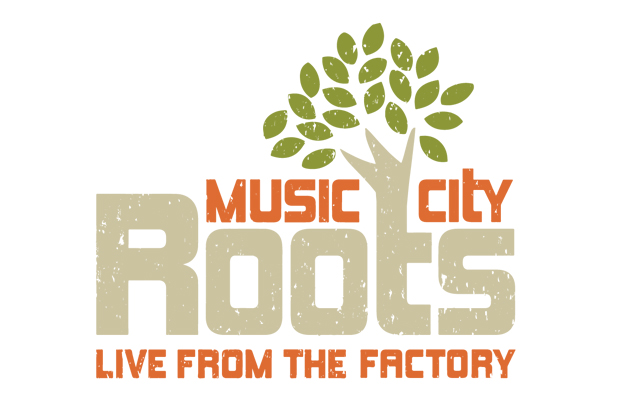 With one show under their belts at the new venue, Liberty Hall at The Factory, Music City Roots is poised for another exciting night of music this evening. Tonight's show, to benefit the Nature Conservancy, features Amy LaVere, Mike Farris, Rachael Davis, and Nicole Atkins.
Since last week's show sold out so quickly, this will be many fans' first opportunity to check out the new digs. So check out the details after the jump, and get in on the ground floor.
Amy LaVere
We first encountered Memphis-based artist and songwriter Amy LaVere at this year's SXSW Music Festival when she performed alongside Luther Dickinson in support of his recent solo album. Her background vocals caught our attention, and as we continued to learn more about her we became more and more intrigued. We look forward to seeing this veteran of the Lower Broadway country music scene bring her restless spirit and beautiful voice to the stage tonight.
Mike Farris
Mike Farris returns to the Music City Roots stage having just signed a new deal with Compass Records. He ascended to fame during the '90s with the Southern boogie band Screaming Cheetah Wheelies, but he struggled for years with substance abuse. Fortunately, he has recovered, now wielding his devastatingly soulful vocals immersed in Southern gospel. It is a perfect fit for tonight.
Nicole Atkins
Nicole Atkins, a newcomer to Music City Roots, blends an intoxicating cocktail of blues, country, pop, and psychedelic rock. We expect good things from her, so we will be watching closely.
Rachael Davis
Rachael Davis is another Music City Roots first-timer. It is difficult to classify her music as anything but the broad term Americana (maybe more specifically of the acoustic singer-songwriter variety), but we can clearly state that her voice is stunning. We are excited to hear her bring it tonight at Liberty Hall in The Factory.
Amy LaVere, Mike Farris, Nicole Atkins, and Rachael Davis will perform July 16, 2014 at The Factory in Franklin. The show is all ages, begins at at 7pm (doors at 6), and tickets are available for $15.