Artist | The Weeks
Stage & Time | Sunday | Boom Stage | 2pm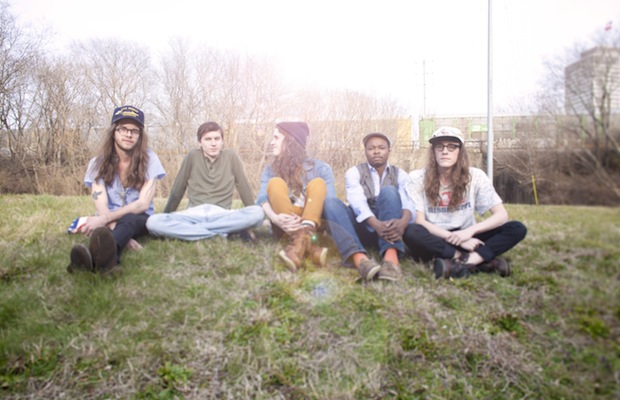 We've been raving about Forecastle since the release of their impressive 2014 lineup, but we're equally proud of the Nashville bands that made it onto that incredible bill.  We're going to run through our hometown heroes this week with our Nashville to Forecastle series, and stick around next week when we run through our must see acts for each day of this year's festival in Louisville's Waterfront Park.  In the meantime, keep reading to find out more about The Weeks!
LEARN
Continuing our coverage of local acts headed to Louisville next weekend for Forecastle Fest, we're spotlighting Nashville (by way of Mississippi) southern garage rockers and festival staples The Weeks. And we couldn't think of a better fit for the bill. Regular readers of No Country should be more than familiar with this fantastic band by now, but, for you uninitiated or out of town folks, we urge you to make them part of your Sunday "must-see" list.
Blending southern rock with garage, alternative, and indie rock sounds, The Weeks started in high school, and produced several early albums before ultimately relocating to Nashville, and, subsequently, signing to Kings of Leon's Serpents & Snakes record label. Their breakthrough came in the form of 2012 (originally 2011) release, Gutter Gaunt Gangster, with last year's Dear Bo Jackson helping expand their critical and commercial presence, and further realize the evolution of their sound. Just in the past few years, we've seen the group grow from small rooms to festival staples, club headliners, and international touring artists, and we couldn't be prouder of their success. Eclectic in sound and energetic in their live performance, The Weeks are truly one of the most exciting rock bands to emerge in recent years, and are destined to grace Forecastle's much larger stages sooner than later.
LISTEN | "Buttons"
Watch | "Brother in the Night"
CONNECT
More from The Weeks | Site | Facebook | Twitter | Spotify
More from Forecastle Festival | Tickets | Lineup | Site | Facebook | Twitter