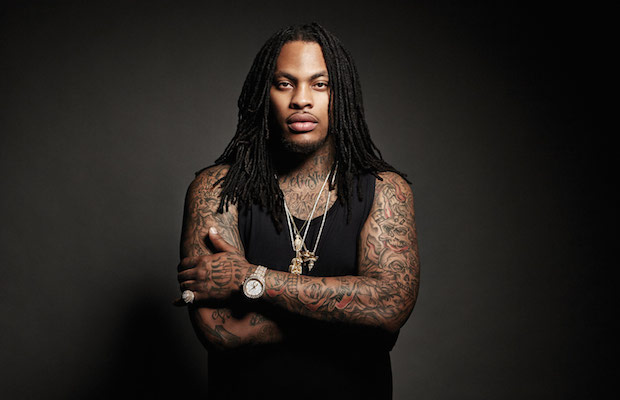 We sincerely hope that those of y'all coming out to Anthem tonight (May 30th) are ready for this, since things are inevitably going to get rowdy when Atlanta-based rapper Waka Flocka Flame takes the stage. The event kicks off around 10 p.m., and promises to be an all out, all stops pulled, quite possibly heinous, and definitely bumping party. Waka Flocka is one of the most recognizable celebrities in the trap game right now, which means he's definitely capable of pulling a large crowd. However, tickets aren't quite sold out yet; you can still pick up one for yourself for only $25 (there's also VIP tickets available for $40, if you want to go out in style tonight). The show is 18+ and is sure to be bumping, so come on out and get turnt up. In the meantime, however, you can read a bit more about Waka and listen to his new track "Slippin" after the jump.
WAKA FLOCKA FLAME
Atlanta native Waka Flocka Flame got his start working with Gucci Mane on his label 1017 Brick Squad, but, if you've been following the rap game in the last year or two, you know that Waka and Gucci have been beefing pretty hard since around this time last year. Like any good beef, it's a bit difficult to tell exactly why this one started, but it's been brutal on both sides. However, this hasn't distracted Waka from expanding his subsidiary label, Brick Squad Monopoly. BSM essentially operates completely independently from the rest of 1017 Brick Squad, and it's through BSM that Waka will be releasing his upcoming album, Flockavelli 2, next October. So far, only one of the tracks from Flockavelli 2 has dropped, but the tune is just as strong, energetic, and honest as Waka's original material. Titled "Slippin," we've posted the track below for your listening pleasure. We imagine that a number of other new songs will be performed tonight, so, if you like what you hear, get on out to Anthem tonight at 10!
Waka Flocka Flame will perform 5/30 at Anthem. The show is 18+, begins at at 10 p.m. (doors at 9 p.m.), and tickets are available for $25.