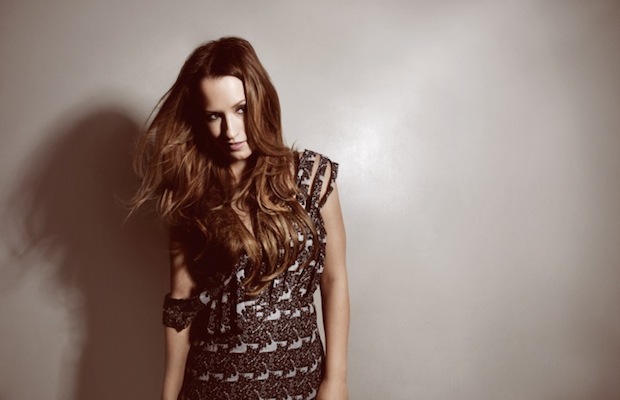 As we told you back in February, indie pop songstress Ingrid Michaelson is set to make her return to Nashville's Ryman Auditorium next week, May 21, along with Sugar and The Hi Lows and Storyman. Out in support of her brand new sixth album, Lights Out, Michaelson is a true live musical treat, and we can't think of a better place to catch her show than somewhere as amazing-sounding (and historic) as The Ryman. Tickets are still available here, and you can find out more about all three acts after the jump.
INGRID MICHAELSON
Hailing from Staten Island, New York, Ingrid Michaelson first rose to prominence with the release of her 2006 sophomore album, Girls and Boys. Nabbing a plethora of television placements, talk show and radio performances, and chart-topping albums, Michaelson has, in the years since, risen to indie pop superstardom. Her live show is unparalleled, a fact her fans can attest to, and now six albums in, her back catalogue is rich and diverse. Don't miss out!
SUGAR AND THE HI LOWS
Made up of Nashville's own Trent Dabbs and Amy Stroup, locals Sugar and The Hi Lows are a blues-rock callback to the feel good music of generations past. Some of Music City's strongest songwriters individually, Dabbs and Stroup are an unstoppable musical powerhouse when their talents come together, producing emotionally nuanced, infectiously catchy, and unstoppable tunes that'll set the tone just right for Ingrid.
STORYMAN
Another unstoppable songwriting duo, Storyman is made up of the talents of Kevin May and Mick Lynch. A relatively new collaboration, the group put out their one and only release so far, This Time Round, last fall. Their indie pop sound meshes perfectly with Ingrid Michaelson, and we're not the only ones who noticed: Storyman are featured on "You Got Me," a track from Ingrid's latest album.
Ingrid Michaelson, Sugar and The Hi Lows, and Storyman will perform Wednesday, May 21, at The Ryman Auditorium. The show is all ages, begins at at 7:30 p.m. (doors at 6:30 p.m.), and tickets are available for $27.50.