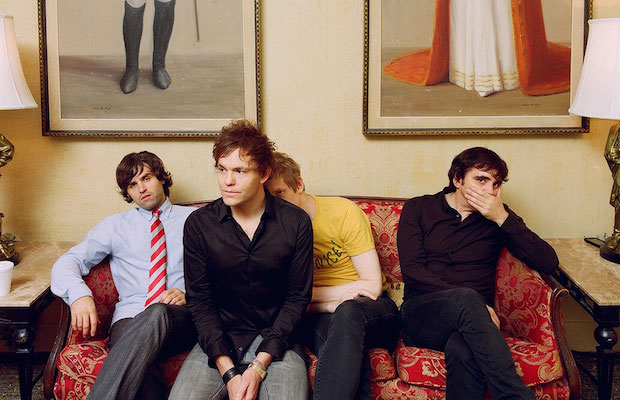 Earlier this week we announced that Austin indie rockers Spoon are set to play their first Nashville concert in seven years, May 8 at Marathon Music Works. The show went on sale today, and from what we've heard it's already going fast, so we're calling it now: this one's a sure-thing to sell out. It could be today, it could be next week, or it could be closer to May, but if you're hoping to check this performance out, you'd better grab those tickets sooner rather than later. If you're feeling lucky, however, we're giving away a pair, so keep reading for more on the show and details on how to enter!
SPOON
Celebrating over two decades of existence, Spoon spent years honing their craft, organically building a cult following, and eventually crossing over to widespread commercial success. Regulars on the festival circuit, though relatively quiet over the past few years, the group are expected to release their eighth studio album, a followup to 2010′s Transference, sometime this year. During their unusually long break between albums, frontman Britt Daniel found success with new project Divine Fits, drummer Jim Eno continued on his prolific stint as a producer, including Nashville's own Turbo Fruits' latest, Butter, bassist Rob Pope found renewed success with his former band, The Get Up Kids, and multi-instrumentalist Eric Harvey released a new solo album, Lake Disappointment. As fantastic and diverse as their records are, Spoon are an even greater force to be reckoned with live. The spring is quickly filling up fast, but this is one show you absolutely don't want to miss!
_
ENTER TO WIN TICKETS
Must be 18+ to enter, per show's age requirements. Winner will be announced Friday, April 4 at 5 p.m. CST, and will receive a pair of tickets. For a bonus chance to win, RSVP to the event here, and share it on your Facebook wall. Enter below (you will be redirected to your e-mail, where you will need to hit send):
If you're having issues with the above form, you can alternately send your full name in an e-mail to [email protected] with "Spoon Giveaway" in the subject line, and please let us know if you shared on Facebook.
_
Spoon will perform Thursday, May 8, at Marathon Music Works. The show is 18+, begins at 8 p.m. (doors at 7 p.m.), and tickets are available to purchase for $30 in advance and $35 the day of show.