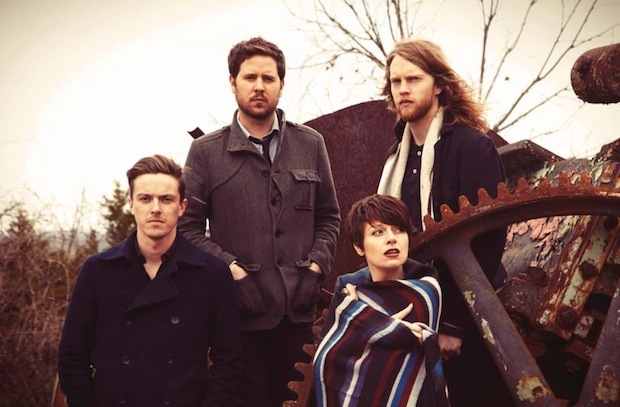 Sometimes, it's not enough to record an album and call it a day. Kate Tucker and the Sons of Sweden are ambitiously creating a multimedia experience around their upcoming full length The Shape The Color The Feel. Each of ten songs from the record will have its own music video.
But wait! There's more! KT&SOS fans will also get three short films, a documentary, and an art installation. The whole project is funded through a successful Kickstarter campaign that raised a whopping $21,125. "Looking Around" is the first single from the music/film/art project, and the second film installment for "Blue Hotel" [iTunes] will hit the public later today. Take a look at the video below.
See how the tracks play out live tonight at The Stone Fox. Along with KT&SOS, a lineup of Korby Lenker, Emily West, Shannon Labrie, and Jillian Edwards will make for a better Tuesday night than us working stiffs deserve. The show is 18+, begins at at 9PM (doors at 8PM), and tickets are available for $7.
More from Kate Tucker and the Sons of Sweden | Site | Facebook | Twitter