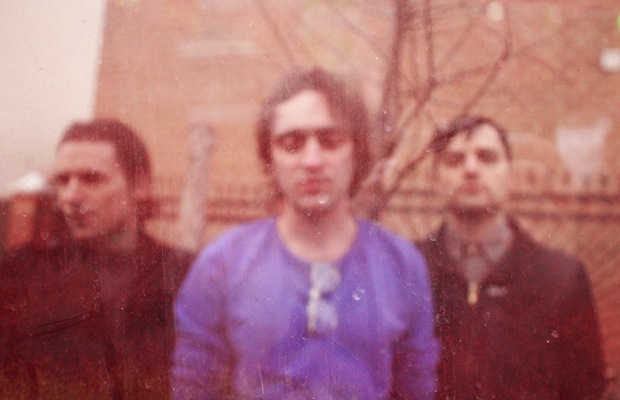 Fans of the Yeasayer and MGMT brand of off-kilter, experimental indie pop are sure to enjoy New York outfit Hooray For Earth. With an early 2014 release planned for their second fill-length, a followup to 2011's buzzed-about True Loves, and an ever-growing amount of critical hype, the group seem poised to explode at any moment. Catch them while you can, tonight at The Stone Fox, with Nashville's own Tim Chad and Sherry and A. Irons. Tickets for this one are available online– always the sign of a buzzworthy Stone Fox show. After the jump, find out more about the lineup.
HOORAY FOR EARTH
Over the past five years and with two EPs, a full-length, and a single, Hooray For Earth have evolved from singer/multi-instrumentalist Noel Heroux's early experimentation into a fully-realized, atmospheric, and diverse project. Even between 2011's True Loves and last year's Never/Figure single, Hooray have settled into a confidently fleshed-out, pop-rooted, and infinitely more experimental sound than that of their peers. The band are expected to debut some new material at tonight's show- even more reason not to miss out!
TIM CHAD AND SHERRY
Locals Tim Chad and Sherry feature members of Lambchop and Silver Jews (including Stone Fox co-owner William Tyler), funnel bits and pieces of each band's core influences into a sound that is infinitely more upbeat, dancey, and electronic-infused. We don't often see these guys performing around town, and they're a ton of fun; if Hooray For Earth wasn't enough to sell you, Tim Chad and Sherry should seal the deal.
A. IRONS
Rounding out the bill, local indie synth rocker A. Irons (Aaron Irons) performs live with a drummer, and has an unbeatable ear for composing songs with lush, sweeping layers of synth and melody but are, at their core, tight and emotionally resonant. Look for a debut album in 2014, and show up early tonight to catch the unique performer in action!
Hooray for Earth, Tim Chad and Sherry, and A. Irons will perform TONIGHT at The Stone Fox. The show is 18+, begins at at 8PM, and tickets are available for $8 online or at the door.