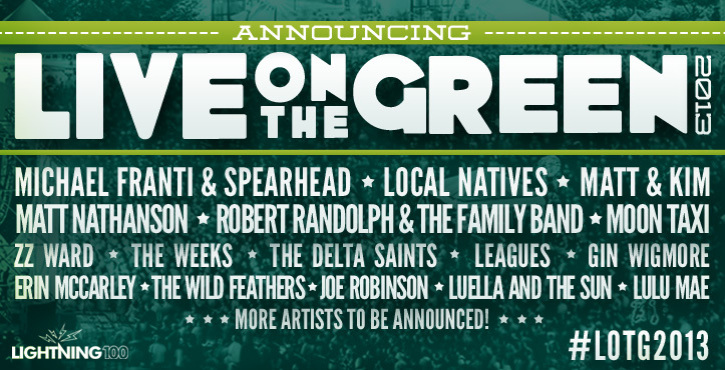 Kids are heading back to school this week, and we had the first football game of the year last night which means summer is coming to an end.  But, that also means that your Thursday nights are booked for the next few weeks with Live On The Green.  Things get started this week with the incredible pop duo Matt & Kim along with ZZ Ward & Gin Wigmore.  As always the Public Square Park event is free so head over after work on Thursday to claim your space.
This year we also have after-parties over at Marathon Music Works, and, for the inaugural event, they've got the fellas from Cherub to come over to join the Boom Bap, Coach, and DJ Rate for what is sure to be a good time.  Remember to prepare in advance for the after-party by parking your car over at Marathon and taking the free shuttle right to the front gates of Live On The Green, and then catching another shuttle for a sober ride back to Marathon.  Tickets for the afterparty will cost you a mere $5, but, wait…. that might be free for you too.  We have some tickets to give away!
Want to win a pair of tickets to the show? Here's all you need to do:
Put "LOTG Cherub Contest" in the subject line.
Provide us with your first and last name.
(optional) For a bonus chance to win, RSVP to the event on Facebook and share it on your wall. (Let us know in your e-mail if you did this and we'll enter your name a second time).