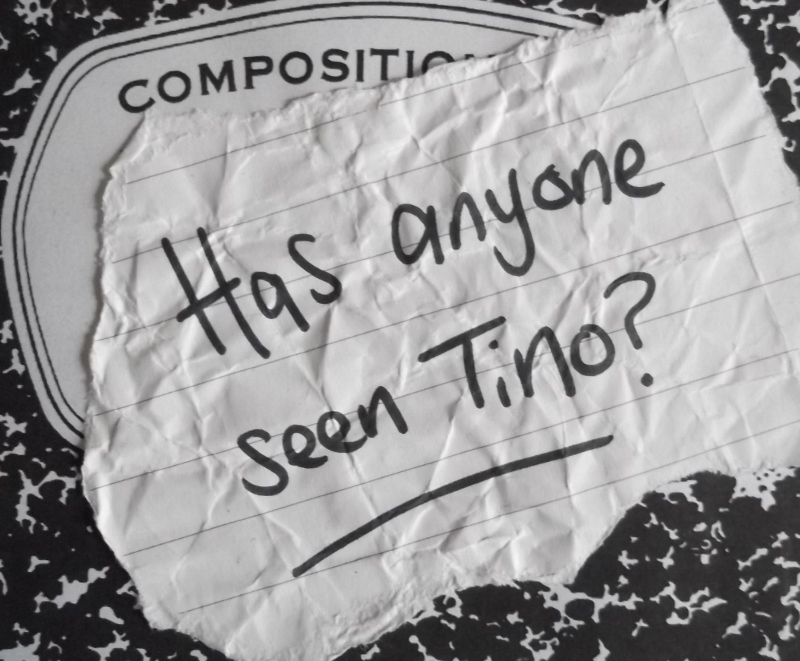 The current 90s revival is officially undeniable and I am (not surprisingly) totally into it. Last weekend's midnight movie at the Belcourt was Clueless, there's a new 80s/90s dance party that has popped up at The 5 Spot and you can catch My So-Called Band on June 8th at Mercy Lounge playing all your favorites from the alternative era. I'm even currently directing a show set in 1995, She Kills Monsters, and you can sneak a listen to the soundtrack via this Spotify playlist below.
All this talk of 90s resurgence compelled me to dig out my box set of the complete series of My So-Called Life — and has left me with one burning question – where is Tino?

For those of you who may not be hip to The Frozen Embryos (Jordan Catalano's band)- Tino was their elusive lead singer who never appeared in the show though was referenced in nearly every episode. In fact, while Rayanne was romantically linked to Tino, its his conspicuous absence that gives her the opportunity to perform in his stead at the big open mic night (covering The Ramones, like ya do) at Club Vertigo (that is apparently all ages). Relive that disaster right here.

Of course we all know that Jordan really could and should have gone solo, he didn't need Tino or a chick singer to rock as evidenced with his song "Red" that is, sadly, not about Angela as Ricky suggested… but instead… about his car. In his defense, it was a pretty sweet ride for a high schooler. Get out your lighters for this slow jam…

Who knew Jordan would become that 30 Seconds To Mars guy, amirite? And it wasn't just our major characters showing their musical prowess. Remember when Julianna Hatfield guest starred as a homeless angel? Yeah… that happened…

And there was even a soundtrack to the show! I had it – in fact, I still have it. And now you can have it, too! Snag it on Amazon here.
Some major highlights include "Make It Home" by Julianna Hatfield (as featured in the episode), "South Carolina" by Archers of Loaf (which apparently played for 3 seconds in Jordan's car), "Soda Jerk" by Buffalo Tom, and — of course — the MSCL theme song (which even had the awesome whispering at the start of the track).

If all this talk of the old Liberty High gang has you wondering "where are they now?" — you can check out this hilarious (and sort of depressing) piece where Leigh Alexander offers some possible present day scenarios for our favorite characters.
And as for Tino? No one's heard from him in years… must have been diverted.