I saved this for a Friday… so, prepare to watch your productivity dwindle to nothing.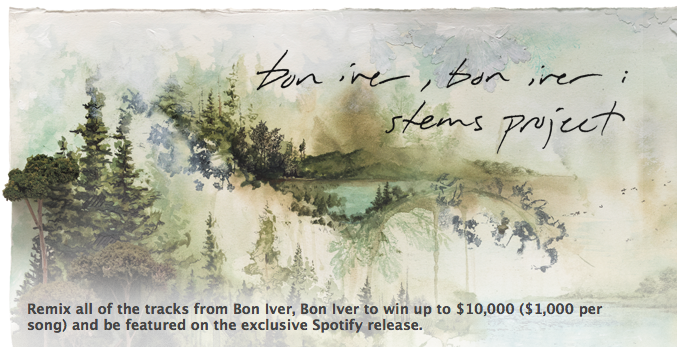 Many of you have probably heard about Bon Iver's contest to remix tracks from that now Grammy winning self titled sophomore effort. Here's the way it works. They give you the stems, and you tweak that shit to your hearts delight. Once it is perfect, you post it back up on that site somewhere. If you are chosen by the band, you'll win a $1,000 and your remix will go onto a Spotify remix record, and then you will be as famous as Nickelback. No problem!
If nothing else, it is wildly addictive to run through the hundreds of submissions for each song. I stumbled across this remix of "Wash." from Foreign Fields' Eric Hillman. Do you know other Nashvillians that have submitted? If so, tell us who they are… it would be fun to have a best of Nashville Bon Iver remix record.
Make it happen people. You aren't supposed to be working today anyway.