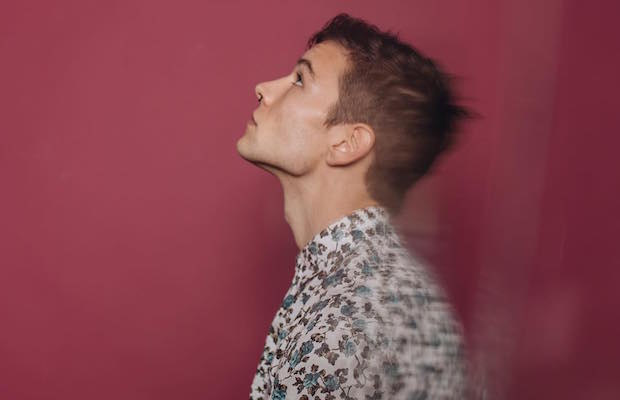 If you've seen local indie pop fixture Whoa Dakota perform lately, you've likely already witnessed Collin Gundry in action on guitar, but beyond that respectable claim to Nashville fame, Gundry has been cultivating a new solo project, Tuxedo Wildlife, with an eye on a summer release for his debut EP. Can't wait a few more months to hear a taste? You don't have to! Set to officially arrive everywhere tomorrow, we're beyond thrilled to bring you an exclusive early premiere of Tuxedo Wildlife's stunning debut single "Myself Together."
Produced by Gavin Shea and Chris Gill of Handmade productions, the track is a gorgeously layered, ethereal, ambient tune that is sure to appeal to fans of artists like Iron & Wine, Sufjan Stevens, and Local Natives. With his confident and emotional delivery, set atop lush, rhythmic, and hypnotic instrumentation, Gundry, a native of nearby Hendersonville, navigates complexities and phases, challenges, insecurities, and gratification that come with with personal connection.
He explains, "This is about the highs and lows of any relationship, whether it's with your significant other, your best friend, or even yourself. It journeys through the different phases you're inevitably subject to when you're trying to share a part of yourself, especially when you had no intention of doing so. Sometimes you're just sort of floating along content to be by yourself and do your own thing and then you meet someone who changes all that."
Hear Tuxedo Wildlife's gorgeous and triumphant debut below, keep an eye out for more news as the EP release approaches, and catch him live this Saturday, April 14 in Franklin at Franklin Road Apparel Company, along with Liz Cooper & The Stampede (details here)!