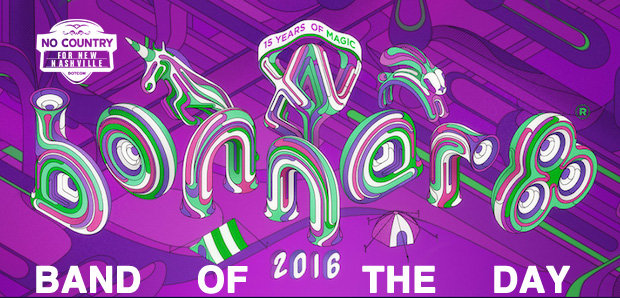 Bonnaroo Artist | Maren Morris
Bonnaroo History | Newbie
Stage & Time | Sunday | Who Stage | 4:00 p.m.
As we've been doing for the past several years now, we're making it our mission to help you get acquainted with as many bands as we can from Bonnaroo's impressive 2016 lineup. In addition to the main stage acts, we also want to be sure to give the Club Stage bands some love, so, for the remainder of our coverage, we'll be doubling up with a second daily spotlight. They might be the smallest artists on Bonnaroo's bill, but the Club Stage boasts some of the best and most exciting up and coming acts around. As with our main stage previews, we'll start from the bottom and work our way up. Keep reading for your Bonnaroo Club Stage Band of the Day…
LEARN
This year has been a game-changer for women in country music. That's especially true for Texas native Maren Morris, who has spent the past few years writing songs and building relationships with fellow musicians in Nashville. After independently releasing her acclaimed self-titled EP in January, she went from a regular addition to local writer's rounds to the latest signee on Columbia Nashville. Her anthemic single "My Church" earned airplay rapidly, hopping from independent and satellite radio to the mainstream within weeks. That's no easy feat for any artist, especially an aspiring female country musicians, but 26-year-old Morris has been honing her craft since she first released her first album Walk On all the way back in 2005.
Morris is also close friends with fellow Texas native Kacey Musgraves and Brothers Osborne, who similarly teeter on the edge of many different genres. With her full-length album Hero due out on June 3, you're likely to see and hear a lot from Morris over the coming months. Her soulful voice and on-stage swagger creates an enchanting live show that you won't want to miss during your trip to Manchester. Even if you don't call yourself a country fan, do yourself a favor and give her stellar music a shot. You can thank us later.
LISTEN | "Drunk Girls Don't Cry"
WATCH | "My Church" (Official Video)
CONNECT
More from Maren Morris | Site | Facebook | Twitter | Spotify
More from Bonnaroo | Tickets | Lineup | Site | Facebook | Twitter