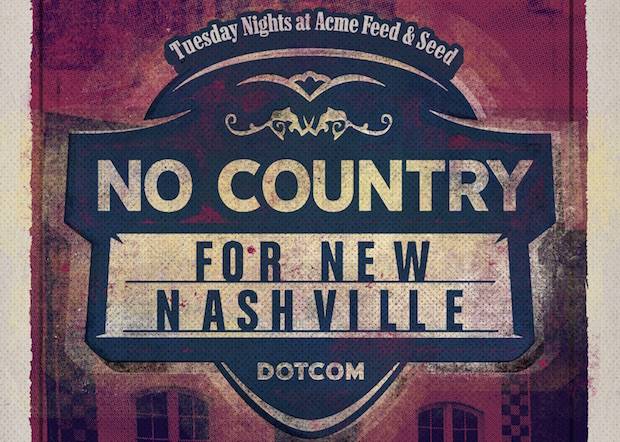 Last week, we kicked off the 2017 season of our long-running showcase series at Acme Feed & Seed, introducing a new format that will include rotating DJ sets ahead of largely two-band bills going forward. And, while our first show of the new year was the typical downstairs, bi-weekly affair we've been running since 2014, we're taking our next event, which happens to fall on Valentine's Day, Feb. 14, as an opportunity to return to Acme's fourth floor rooftop bar, something we've only done a handful of times, where we'll bring back indie pop duo MYZICA and welcome r&b/pop supergroup Chaos Emeralds for a very special night of local music.
Ahead of the free, rooftop party our friends at PØPSQUAD will be holding down the DJ booth, and things will kick off at our usual time of 7 p.m., open to anyone 21+. Read on for a full preview for why you seriously don't want to miss out on this special show!
MYZICA
The brainchild of producer Micah Tawlks and singer Isaaca Byrd, indie pop duo MYZICA commanded our attention with hypnotic debut single "Ready Or Not" in 2014, before crafting their wonderfully synth-heavy, '80s-inspired, eponymous debut EP the following year. With standout singles like "Wait Just a Minute" and "We Started a Fire," MYZICA managed to garner national press and win over the blogosphere, helping reinforce the strength and allure of Nashville's diverse, fast-growing pop scene, all before the release of their incredible debut LP, Love & Desire, which arrived last fall, and was also ushered in with a rooftop party at Acme- one of our favorite performances in more than two years of hosting these events. MYZICA feel like not only one of the most exciting bands to emerge from Nashville in recent memory, but one of the most exciting pop groups period, destined to resonate with a wider audience thanks to their unparalleled pop hooks and wistful nostalgic appeal. If their unabashedly retro, wonderfully alluring debut is any indication, we have no doubt that this group are on a path to widespread fame, following in the footsteps of nostalgic, poppy, breakout stars like CHVRCHES and Carly Rae Jepsen; we're thrilled to have them back at Acme, and urge you to catch 'em now for free while you still can!
CHAOS EMERALDS
Combining the creative forces of Daniel Ellsworth (of Daniel Ellsworth & The Great Lakes) and Kyle Andrews, two names we're certainly no strangers to covering, Chaos Emeralds seemingly sprung out of nowhere in the winter of 2016, grabbing our attention with a series of r&b-drenched electro-pop singles and even a unique Ryan Adams cover, managing to amass a ton of buzz before they'd even played more than just a handful of shows. The duo released their self-titled debut LP last fall, and swiftly cemented their place as one of the most interesting and essential acts to emerge from Nashville's flourishing pop landscape. Finding the best, most sweeping, party-primed sensibilities of both Ellsworth and Andrews' prior work, Chaos Emeralds tap into a sound that is epic in scope, flourishing and familiar, while still functioning as wholly unique. We can't think of a better compliment in sound and sensibilities to MYZICA, so be sure to show up early for an incredible night of Nashville pop.
MYZICA and Chaos Emeralds will perform Tuesday, Feb. 14 on the Acme Feed & Seed rooftop (fourth floor) with a DJ set from PØPSQUAD.  The show is 21+, begins at 7 p.m., and, per usual, it's totally FREE!
Downtown PARKING can sometimes be an issue. However, if you're willing to walk a few blocks, street parking is typically easy to find on the numbered avenues south of Broadway or along Korean Veterans Blvd, and metered spaces are typically free after 6 p.m.