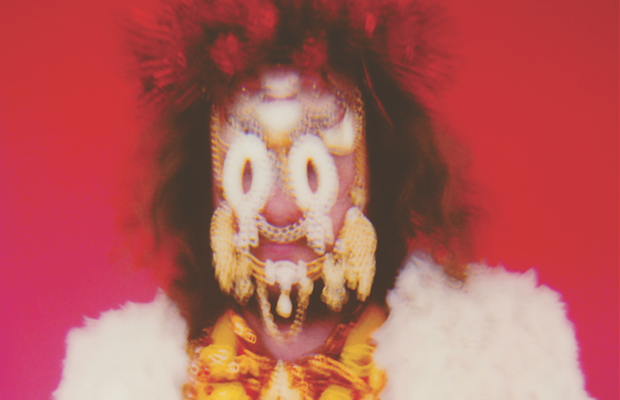 It's been more than three years since Jim James last played a solo show in Nashville, then supporting his debut LP, Regions of Light and Sound of God, and despite staying incredibly active with his main gig, My Morning Jacket, as well as his increasingly active career as a producer, the eclectic and beloved rocker is finally plotting a return, Nov. 23 at The Ryman Auditorium in support of his brand new sophomore release, Eternally Even. A politically charged yet hopeful release, Jim's latest couldn't have arrived at a better time, and his engaging, electrifying, and uplifting live show is sure to be an amazing holiday escape, as well as a positive refuge from an incredibly dark global climate. Tickets are still available here, but we're also giving away a pair of tickets to one lucky fan! Read on for details and enter below!
Best known for fronting seminal psych/indie rock group My Morning Jacket, Jim James and his band started strong in the late '90s, eventually breaking through to mainstream attention and critical acclaim by the mid '00s, subsequently cementing their status as certifiable rockstars and major festival staples. Born and raised in Kentucky, Jim has also leant his production and songwriting talents to other artists and projects over the years, frequently collaborating with high profile acts, and, as his celebrity has risen along with MMJ's success, has also occasionally cameoed in films and television shows. A guitar virtuoso and prolific writer, James first tried his hand at a full-length solo release with 2013 debut Regions of Light and Sound of God, a stunning LP not dissimilar to My Morning Jacket, though more personal and singular in its musical focus. In the three years since, MMJ released their seventh album, The Waterfall, and have toured and played festivals at a pretty regular clip, all while Jim has become increasingly more active as a producer, helming releases for artists like Ray LaMontagne and Jonny Fritz. Somehow, though, the beloved psych rocker still found time to craft his sophomore LP, Eternally Even. Co-produced by James and Blake Mills, the album arrived earlier this month, and tackles themes of social and political turmoil, all the while attempting to remain optimistic and hopeful, with powerful, personal, and inspirational songs. One of the greatest performers of our generation, Jim James' live show is an unrivaled experienced, and holiday week or not, this show should absolutely be at the top of your fall priorities.

_
ENTER TO WIN TICKETS
Enter to win tickets by filling out the form below. After you have entered, there will be the option to share this contest via social media. For each person that you refer to the contest, you will receive an additional entry. If you experience any trouble with the contest widget, or have any questions, feel free to email us at [email protected].
Winner will be announced Wednesday, Nov. 23 at 8 a.m. CST, and will receive one pair of tickets. Good luck!
[contesthopper contest="81254″]
_
Jim James will perform Wednesday, Nov. 23 at The Ryman Auditorium. The show is all ages, begins at 7:30 p.m. (doors at 6:30 p.m.), and tickets are available to purchase for $36.