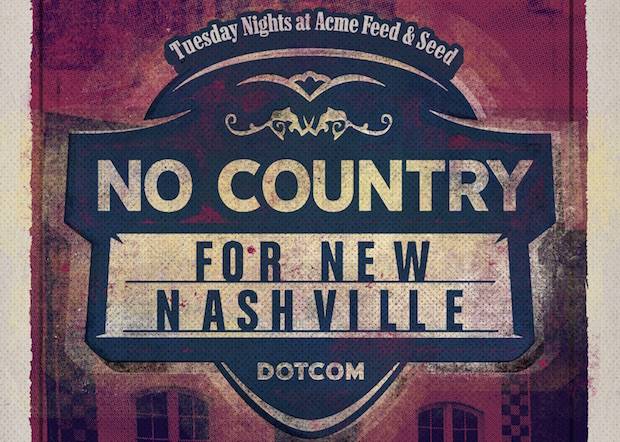 Our bi-monthly Tuesday night showcase series at Acme Feed & Seed continues on Sept 27. We're powering into the fall with a blues leaning installment, featuring gritty blues/rock duo Brother Man, alternative blues band Niles Rooker Trio, and soulful roots rocker Mike Ferrera. As always, we're bringing you all of this music for FREE, starting at  7 p.m. For more info on the bands, please read on, and we look forward to seeing you all again on Tuesday.
BROTHER MAN
Formed in late 2015 by Christopher Winfred (guitar/vox) and Dalton Smith (drums), Brother Man is everything fans of blues rock two pieces have come to love. Think The White Stripes meet Robert Johnson, and you can start to imagine what the gritty duo is working with. Winfred's crazy stage presence and Smith's percussive power are the cornerstones of the band, whom also weave some elements of jazz into their intentionally minimalist, yet textured sound scape. Their debut EP, A(Live) and Not So Well, is a baptism by fire for new listeners, blazing into the hearts and minds of local/national rock n' roll fans who crave real, perfectly crusty underground rock. Be there in person to help us blow the doors off Acme with what promises to be a rowdy set.
NILES ROOKER TRIO
Looking to inspire retro sounds from '50s and '60s era blues rock n' roll, Niles Rooker Trio started out as just a partnership between Rooker and Jeff Melon in August of 2014. What was really just two friends jamming together every day or so, soon became a full fledged band with the addition of bassist, Ryan Lemp. The three man collective started to hone their sound, writing tons of originals, and performing all over town. Last year they released their first EP, Beach Talk, which was recorded at Dark Horse Studios in Franklin, TN. Never ones to take too much time off, they recently posted a new track, "I won't Sleep," which you kind find embedded below. Once you hear what we're so excited about, make sure you get to Acme on time for their set!
MIKE FERRERA
A reggae rocker who is at home doing solo acoustic sets (see video below) or jamming out with a big band, horns and all, Mike Ferrera's performance is one we're are really excited to see. Referred from our pals in the Tennessee Reggae movement Floralorix, Ferrera's wonderful voice, and effortless style caught our attention immediately. So we told him to bring whoever he wants for his opening spot, kicking off another great night of free Music at Acme, thanks to your pals at No Country.
Brother Man, Niles Rooker Trio, Mike Ferrera will perform Tuesday, Sept 27 at Acme Feed & Seed. The show is 21+, music begins at 7 p.m., and, per usual, it's totally FREE! Downtown PARKING can sometimes be an issue. However, if you're willing to walk a few blocks, street parking is typically easy to find on the numbered avenues south of Broadway or along Korean Veterans Blvd, and metered spaces are typically free after 6 p.m.