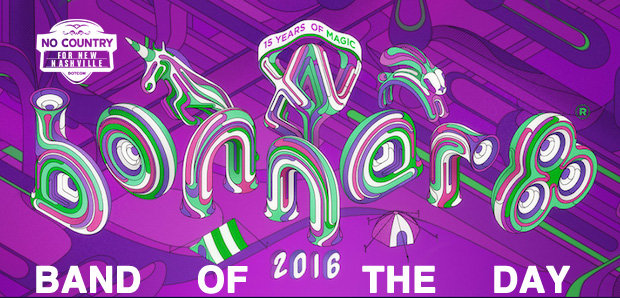 Bonnaroo Artist | Amanda Shires
Bonnaroo History | 2013
Stage & Time | Friday | New Music on Tap Lounge | 5:30 p.m.
As we've been doing for the past several years now, we're making it our mission to help you get acquainted with as many bands as we can from Bonnaroo's impressive 2016 lineup. In addition to the main stage acts, we also want to be sure to give the Club Stage bands some love, so, for the remainder of our coverage, we'll be doubling up with a second daily spotlight. They might be the smallest artists on Bonnaroo's bill, but the Club Stage boasts some of the best and most exciting up and coming acts around. As with our main stage previews, we'll start from the bottom and work our way up. Keep reading for your Bonnaroo Club Stage Band of the Day…
LEARN
Singer-songwriter and acclaimed violinist Amanda Shires first made a name for herself at an early age. The Texas native joined the Texas Playboys, former backing band of beloved Western swing singer Bob Wills, when she was only 15. After years of honing her craft and playing dance halls and venues across the state, Shires released her debut album, Being Brave, in 2005. The release earned acclaim from critics across the country, who not only connected with her impressive violin playing, but her heart-wrenching vocals and impressive storytelling.
After relocating to Nashville, Shires released both West Cross Timbers and Sew Your Heart with Wires, a collaboration with fellow Americana artist Rod Picott, in 2009. Two years later, she released her third solo album, Carrying Lightning, and also married award-winning Americana artist Jason Isbell. Since then, she's toured heavily with Isbell and his band the 400 Unit, along with Chris Isaak and Justin Townes Earle. Her latest release was 2013's Down Fell The Doves, which featured a haunting mixture of heavenly vocals with dark and mysterious lyrics. Shires plans on releasing a brand new album this September, so those in attendance at her Friday afternoon set may get to hear some of her latest material. Make sure you're there to experience her incredible voice and mind-blowing violin playing for yourself this year.
LISTEN | "Put Me To Bed"
WATCH | "Look Like a Bird"
CONNECT
More from Amanda Shires | Site | Facebook | Twitter | Spotify
More from Bonnaroo | Tickets | Lineup | Site | Facebook | Twitter