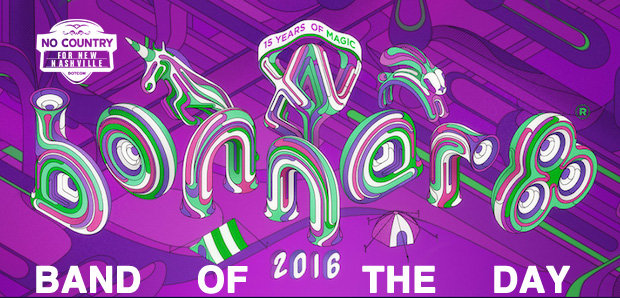 Bonnaroo Artist | Charles Bradley & His Extraordinaires
Bonnaroo History | 2012
Stage & Time | Sunday | What Stage | 2:15 p.m.
As we've been doing for the past several years now, we're making it our mission to help you get acquainted with as many bands as we can from Bonnaroo's impressive 2016 lineup.  We'll start from the bottom and work our way up, paying special attention to the smaller and lesser known acts on this year's bill. Keep reading for your Bonnaroo Band of the Day…
LEARN
It isn't often that you encounter a singer who started their career by impersonating James Brown, but that is exactly the story behind the sensational soul singer Charles Bradley. Bradley is originally from Gainesville, Florida where he was raised by his maternal grandmother. But, at age eight, his mother came back into his life and brought him to Brooklyn, where his love for music was born. Bradley recounts seeing James Brown at the Apollo Theater in 1962 and having his mind blown by the talent he witnessed. After running away from home at 14, Bradley travelled to Maine, where he took a job as a chef. When he came back to Brooklyn in 1996,  he began to start his stint as a James Brown impersonator.
Charles Bradley was eventually discovered by Gabriel Roth of Daptone Records, which is now most famously known for being the label of Sharon Jones & The Dap Kings. In 2011, Bradley released his debut album No Time For Dreaming. The record was a pristine and exuberant collection of heavy hitting, groovy soul songs. It even featured a few covers such as a version of Neil Young's "Heart Of Gold" and "Stay Away" by Nirvana. Bradley continued to tour after the release, even going on numerous runs with Sharon Jones, where the two teamed up to fill theaters across the country with their strong voices. In 2013, he put out Victim Of Love, which featured the very rhythmic and powerful "Strictly Reserved For You" (see video below). Charles Bradley's most recent release is "Changes," which features a mesmerizing cover of the Black Sabbath song of the same name. Make sure you get out early enough on Sunday afternoon to catch Charles and his band start the day off right.
LISTEN | "Changes"
WATCH | "Strictly Reserved For You" (Official Video)
CONNECT
More from Charles Bradley & His Extraordinaires
Site | Facebook | Twitter | Spotify
More from Bonnaroo | Tickets | Lineup | Site | Facebook | Twitter