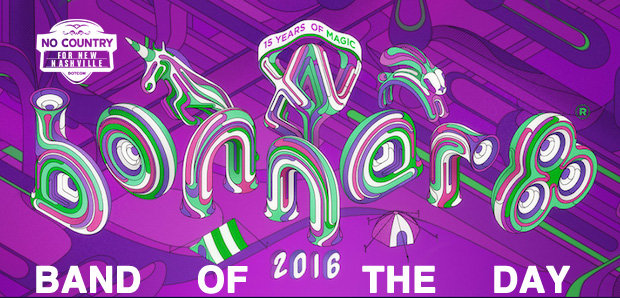 Bonnaroo Artist | Lael Neale
Bonnaroo History | Newbie
Stage & Time | Thursday | On Tap Lounge | 8:45 p.m.
As we've been doing for the past several years now, we're making it our mission to help you get acquainted with as many bands as we can from Bonnaroo's impressive 2016 lineup. In addition to the main stage acts, we also want to be sure to give the Club Stage bands some love, so, for the remainder of our coverage, we'll be doubling up with a second daily spotlight. They might be the smallest artists on Bonnaroo's bill, but the Club Stage boasts some of the best and most exciting up and coming acts around. As with our main stage previews, we'll start from the bottom and work our way up. Keep reading for your Bonnaroo Club Stage Band of the Day…
LEARN
Lael Neale grew up a country girl, spending her childhood on a massive farm nestled in the hills of Virginia, with land a-plenty to explore with her own thoughts. She now finds herself living in Los Angeles, which can be equally lonely despite living amongst four million souls and seemingly twice that number of cars.  The theme of loneliness, longing, and searching for love pervade the songs from Neale's 2015 debut LP I'll Be Your Man, yet the songwriter also perseveres from a place of confident strength and positive resilience.  The vocals fade in the former, and then strike back with bravado in response.  The dreamy vocals ride a wave of gentle notes steeped in retro pop, with equal dashes of desert folk and country twang.  The result of this potpourri is a pretty spectacular, introspective record that will immediately appeal to fans of Mazzy Star, Lana Del Rey, or Jessie Baylin.
There has been little touring in support of the new record, aside from a few shows, mostly in her hometown of Los Angeles, but, after spending some time with I'll Be Your Man to prep this article, her early evening set at the On Tap Lounge seems like the perfect time to cool your body down with some totally vibey music.  If you are looking for a new fresh face, Lael Neale is worth your time, at Bonnaroo and beyond.
LISTEN | "White Daisy Lace Gloves"
WATCH | "To Be Sad" (Official Video)
CONNECT
More from Lael Neale | Site | Facebook | Twitter | Spotify
More from Bonnaroo | Tickets | Lineup | Site | Facebook | Twitter