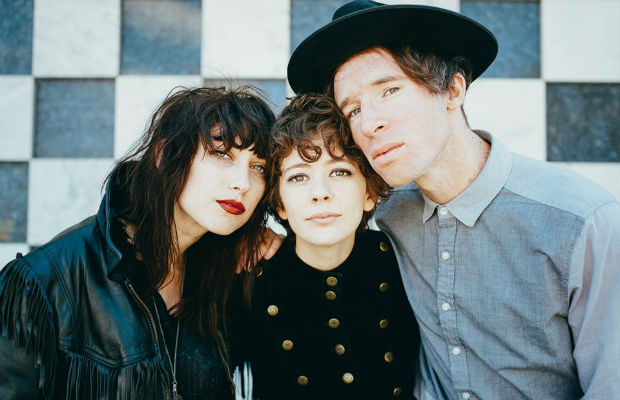 Back in December, we shared the sad news that longtime local faves Those Darlins are going on an "indefinite hiatus." The band have been a prominent figure in our city's ever-expanding underground scene for ten years, and we'll surely miss them dearly. Before they go their separate ways, however, the group will rock out one last time during their final show at the The Basement East with Tristen and Adia Victoria on Jan. 29. Tickets are still available for $12, but, if you haven't snagged them yet, you might want to try your hand in our contest! One lucky reader will win a pair of tickets to this memorable event. Simply click below to find out more about the show's incredibly stacked bill and enter to win!
THOSE DARLINS
Over the past ten years, Those Darlins have evolved their sound from experimental alt-country to twangy, grunge-inspired rock and roll. The band's most recent album, Blur The Line, was praised by critics as a "modern-classic," elevating them to a new level of national exposure. During a time when alt-country is enjoying new heights of popularity, Those Darlins unexpected departure from the music scene is a true jolt to the system. Fortunately, local fans will have one more chance to see Jessi, Nikki, and Linwood light up the stage together. 
TRISTEN
Since returning from her trek across the world acting as Jenny Lewis' keyboardist, Tristen is back to performing her own material. We're anxious to see if any new music is in store, but we're perfectly fine on hearing cuts from 2013's wonderful CAVES and 2011's Charlatans At The Garden Gate. Although she's opening for The Weeks this winter, this is Tristen's only full Nashville date on the books, so be sure to catch one of NCFNN's favorite songwriters performing with her full band.
ADIA VICTORIA
Nashville's own bluesy alt-rock darling Adia Victoria has been quietly and steadily building buzz in both fan and industry circles. In December, she signed with Canvasback / Atlantic Records, home to alt-j, Grouplove, Frightened Rabbit, and more. Victoria even snagged a spot on Atlanta's Shakey Knees Festival, and a feature in The Fader's digital and print editions. It's fitting that Victoria is going on one last ride with Those Darlins, as she opened for the band at their Blur The Line release show in 2013 at Mercy Lounge.
_
ENTER TO WIN TICKETS
Enter to win tickets by filling out the form below. You must be 21+ to attend, per the show's age requirement.  After you have entered, there will be the option to share this contest via social media. For each person that you refer to the contest, you will receive an additional entry. If you experience any trouble with the contest widget, or have any questions, feel free to email us at [email protected].
Winner will be announced Wednesday, Jan. 27 at 12 p.m. CST, and will receive one pair of tickets. Good luck!
[contesthopper contest="69110″]
_
Those Darlins, Tristen, and Adia Victoria will perform Friday, Jan. 29 at the Basement East. The show is 21+, begins at 9 p.m. (doors at 8 p.m.), and tickets are available to purchase for $12.