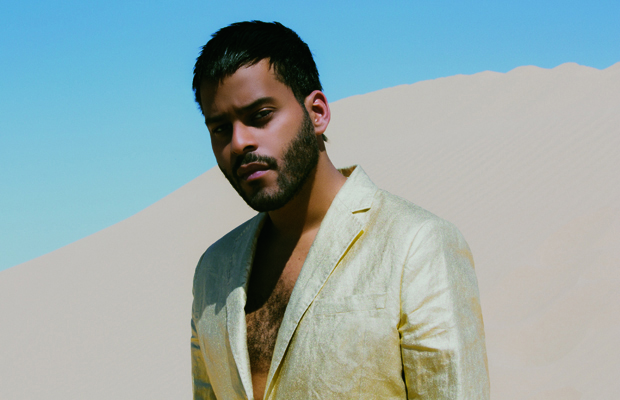 It's a stroke of luck that we even have a chance to see Twin Shadow in town tonight. If you haven't already heard, George Lewis, Jr., a.k.a. Twin Shadow, and co. were involved in a serious bus accident during their Eclipse tour last April. Twelve people were hospitalized in the aftermath of the crash, including every member of the band. Lewis himself required reconstructive hand surgery before he could continue playing music. They were forced to cancel their tour dates for months. On the positive side, they have all made full recoveries and now the most perfectly coiffed man in the music business is back on the road to Nashville for his first local stop since the incident. Head to Exit/In tonight, Sept. 25 to catch the latest show on their Night Rally Tour, which is sure to be a night of soaring highs and plenty of dancing. The 18+ show starts at 9 p.m. (doors at 8), and tickets are $20 here. Local electro-pop outfit KiND will open the show. Continue past the jump to read more about each band!
TWIN SHADOW
Twin Shadow is the nom de plume of Brooklyn-based renaissance man George Lewis, Jr. He's a tour-de-force of artistic talent – not only is he the solo creative writing force behind Twin Shadow, but he also recorded, produced and engineered most of his third and latest record Eclipse all by himself. He's also a published author (for his novel Night of the Silver Sun), has modeled for fashion line "Public School," and even appeared in Grand Theft Auto V as a radio station DJ. His music is dramatic, emotional and epic, with touches of '80s new wave and various other influences. He's cultivated quite a following over the course of three albums in the last 5 years. There's simply no one else quite like him out there.
KIND
Based right here in Nashville, KiND – the new chapter of a project once called VITEK – have been on our radar for a long time, and have recently been noticed by some outsiders too. Shortly after the release of their new album Eunoia in June, they were named as one of eight bands that represent "New Nashville" by Vice's Noisey. Now is a good time to see them before they go the way of fellow local electro-pop acts like Wild Cub and Cherub and blow all the way up to The Ryman. See them tonight while they're still an opening band!
Twin Shadow and KiND perform tonight, Sept. 25 at Exit/In. The show is 18+, begins at 9 p.m. (doors at 8 p.m.), and tickets are available for $20.