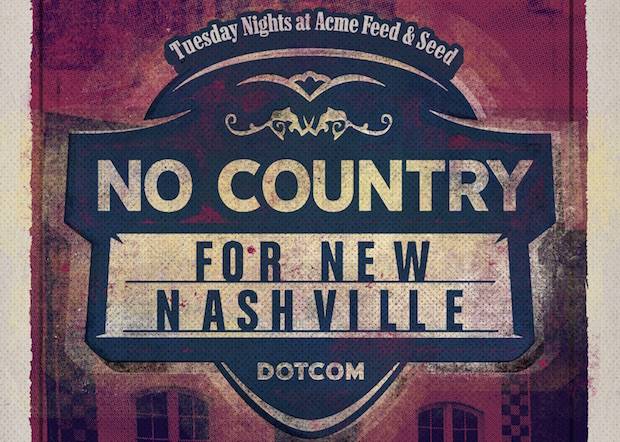 Attention all show hounds, No Country Presents' weekly showcase at Acme Feed & Seed continues to roll on all summer long! This Tuesday, June 30 will feature soulful singer songwriter Ashlee K. Thomas, contributing blog photographer plus indie folkster Mick Leonardi, and indie rockers Behold The Brave. As we do every week, we're bringing you all this music for FREE starting around  7:30 p.m. Get there early for some Southern cookin', and to cash in on a full night of live music. For more info on the bands, please read on, and we look forward to seeing you all again on Tuesday. 
ASHLEE K. THOMAS
Combining elements of yoga, homespun folk songwriting, infectious vocals, and wonderful melodies, Ashlee K. Thomas is a welcome breath of fresh air in the ever expanding local music scene. The Sandy, UT native has a touch of reggae in her too, which adds another great texture to her already rich sounds. She grew up surrounded by nature, living at the foot of the Wasatch Mountains, and this, above all else, may permeate everything she does. Have a taste below, and get to Acme early to grab a bite and watch her set.       
MICK LEONARDI
A friend, and devotee  of stand-out psychedelic folk guitar player Cass McCombs, Mick Leonardi has begun to carve out a new niche, and sound all his own. He found some success in his native California, in the Bay Area, playing in the band Cold Hot Crash. They opened for big indie rock names like The Killers, The Raconteurs, Modest Mouse, and Silver Sun Pickups, but when the group disbanded in '09, Mick began to putt around on an acoustic guitar and has since shaped his new second act. He made the move to Nashville, where he also shoots photos for No Country (see this post), to purse his solo career.
BEHOLD THE BRAVE
Pure rock 'n' rollers, Behold the Brave hail from Chattanooga, where they burst forth from the Tennessee countryside.  Equal parts Alabama Shakes, The Dead Weather, and Portugal. The Man, BTB have been hard at work in the studio, working on a followup to their super tasty EP from 2012, The Great American Challenge. Have a listen to the former below, and stay for their set Tuesday night, so you can hear what new stuff they've been working. One thing is for sure; rock, it will.
Ashlee K. Thomas, Mick Leonardi, and Behold The Brave will perform Tuesday, June 30 at Acme Feed & Seed. The show is 21+, music begins around 7:30 p.m., and, per usual, it's totally FREE! Downtown PARKING can sometimes be an issue. However, if you're willing to walk a few blocks, street parking is typically easy to find on the numbered avenues south of Broadway or along Korean Veterans Blvd, and metered spaces are often free after 6 p.m.