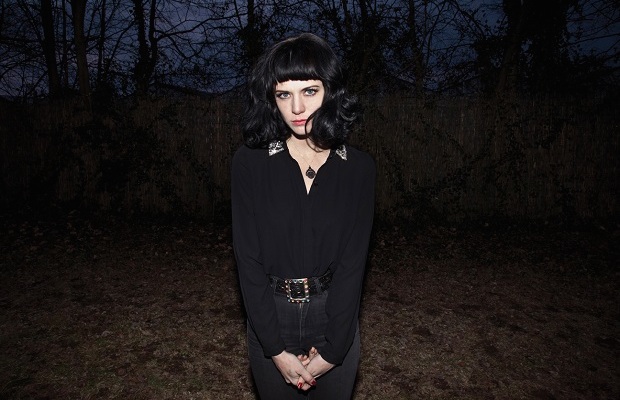 The venerable Exit/In is celebrating its 43rd anniversary on Saturday with a lineup of alternative country greatness headlined by the great country, bluegrass, and Americana songwriter and session musician Jim Lauderdale. Lauderdale has an impressive resume which includes playing with Elvis Costello, Lucinda Williams, and Mary Chapin Carpenter as well as writing songs that have been recorded by the likes of Patty Loveless and George Strait, and that's all on top of an expansive solo career. On the younger side, East Nashville-based alternative country hell-raiser Nikki Lane will open with Canadian singer-songwriter Lucette, who has been described as a country version of Lana del Rey. If you've ever taken a stroll down Elliston Place past Exit/In then you've seen the list of impressive acts that have graced the stage there, and the venue has a real hum-dinger planned to celebrate its 43rd birthday. Yes, I'm aware of the title of this website, but this is a great event to see what makes country music and Nashville so great by seeing multiple generations of diverse, country-influenced musicians playing together at a venue known for its rock shows.
Jim Lauderdale
Grammy winner Jim Lauderdale is one of Nashville's most respected country music session players and songwriters, contributing to projects both in and out of the mainstream throughout his decades-long career. Aside from the aforementioned accomplishments, Lauderdale has been featured on our namesake TV show, Nashville, and hosts "The Buddy & Jim Show" and SiriusXM's Outlaw Country station which sees him inviting a wide variety of musician friends to record live in his home studio. Seriously, this guy's list of accomplishments is too long for me to tell you the half of it. Just know that he's often described as a 'songwriter's-songwriter' and has been widely respected by Nashville's best since the early 1990s while still staying under the radar of mainstream country stardom.
Nikki Lane
East Nashville's alternative country hellion Nikki Lane recently played a successful set on Conan to promote her record All or Nothin', which was recorded and produced here in Nashville by the Black Keys' Dan Auerbach. Her video for "The Right Time" was shot in East Nashville, and you might recognize some of the people and locations if you hang out on the east side of town. The song's lyrics "Any day or night time, it's always the right time / It's always the right time to do the wrong thing" pretty much give you the gist of Lane's outlaw hillbilly sensibilities.
Lucette
Canadian singer-songwriter Lucette has been described as country music's Lana del Rey — sadcore for hillbillies — but while that description is initially intriguing she deserves to be taken a little more seriously than that. While Lucette might like her songs sad, she doesn't wear depression like a laughable, glamorous accessory the way del Rey does and makes the American south the landscape for her sadness rather than del Rey's Los Angeles.
Jim Lauderdale, Nikki Lane, and Lucette will perform Saturday, September 27 at Exit/In. The show is 18+, begins at 8 p.m. (doors at 7 p.m.), and tickets are available for $15.