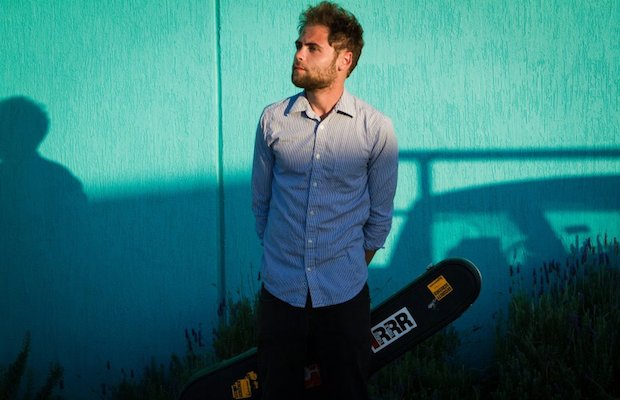 Sunday is the ultimate debbie downer of the week because everyone suddenly realizes, "Oh sh*t, tomorrow's Monday." Luckily, we've got the ultimate cure for the Sunday Sucks Blues: TONIGHT, Marathon Music Works is presenting Passenger with The Once and Stu Larsen.  Tickets are cheap  – just $25, and even though the event claims to be 18+, minors are still welcome as long as they come with a guardian and present a valid form of identification. The best news? Tickets are still available, but going fast, so you'd better hurry up and grab one if you still need a way to forget that tomorrow is – ugh, Monday. And, if you were lucky enough to be listening to Lightning 100 all this week, then you had the chance to win some tickets to see a private soundcheck party, during which Passenger will perform a 30 minute acoustic set and host a meet & greet before his show. Now, let's be honest – how could that not cure the Sunday Blues?
PASSENGER
When we first introduced you to this show, we did not fail to mention that Passenger brought on a surprise guest the last time he came to Music City. Who was the guest? None other than international sensation, and one of Passenger's good friends, Ed Sheeran. While we can't promise that something that out-of-the-blue will happen again, Passenger's connections and friendships here in Nashville means anything could happen. Passenger (known to his friends and family as Mike Rosenberg) hails from the UK, and blew up when his song "Let Her Go" hit popular radio stations and topped the charts across the world. Even if that's the only song you know, though, that's not the only reason  you should grab one of the last few remaining tickets. Passenger's talent is boundless. Just take a listen to "Scare Away the Dark" off of his latest album, Whispers:
THE ONCE
This folk trio hails from Newfoundland, Canada and have joined Passenger as support for his world tour. Made up of Geraldine Hollett, Phil Churchill and Andrew Dale, The Once have been praised for their three part harmonies and creative, original tunes. Their newest album, Departures, will be out in just two days on August 5th – so why not check them out tonight to get a sneak preview of what's to be released? Even better, they're offering a free download of their single, "We Are All Running," so you can get to know them before the show tonight.
STU LARSEN
Joining the Passenger tour is longtime friend Stu Larsen, a native of Bowenville, Australia, which pretty much rounds out all of the corners of the globe for this U.S. tour. This folk artist has just recently released an album titled Vagabond, and is offering up a free download of his single, "Skin & Bone" on his website.
Passenger, The Once, and Stu Larsen will perform TONIGHT, August 3, at Marathon Music Works. The show is 18+, begins at 8 p.m. (doors at 7 p.m.), and tickets are available for $25.