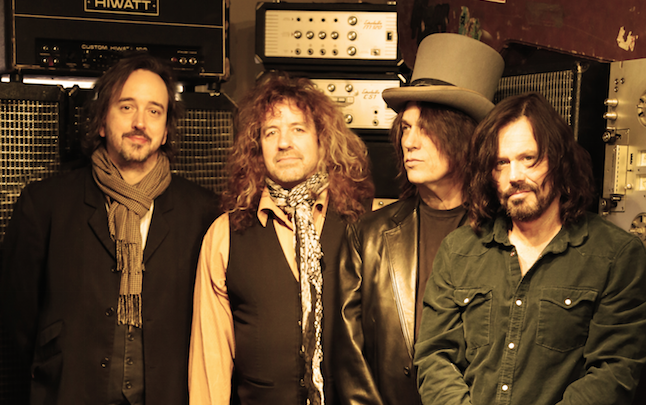 Despite being based in Nashville, The Bluefields rarely play here – or anywhere in the United States, for that matter. Most of the group's time is spent in Europe, but for a night they will be taking the stage in Music City to entertain us all before they ship off for the UK. The band will be playing two sets at The High Watt beginning at 8PM. Everyone 18+ is welcome to the show! Tickets are $12 advance and $15 at the door, so come check the group out before they go on their European excursion!
THE BLUEFIELDS
Ever look at a group of people and think, my god, that is such a talented bunch. Their resumes are incredible, what they've done in their lives is seemingly unattainable for anyone else, and they blow you away with their skill sets. That would be The Bluefields. Collectively the members of this 4-person group bring the following to the table: platinum records, a Grammy nomination, and an Americana Hall of Fame Lifetime Achievement Award (try saying that five times fast). This is all in addition to the world famous bands and artists each of these musicians have played with in the past. It is literally impossible for The Bluefields to play bad music or give a bad live performance. The group has just released their third album, Under High Cotton, and it is available for purchase at the band's website. Rock and rollers are easy to come by; and rock legends are few and far between, so you'd better get out to The High Watt to see these guys in action.
The Bluefields will perform on July 10 at The High Watt. The show is 18+, begins at 8PM (doors at 7PM), and tickets are available for $12 adv. & $15 door.