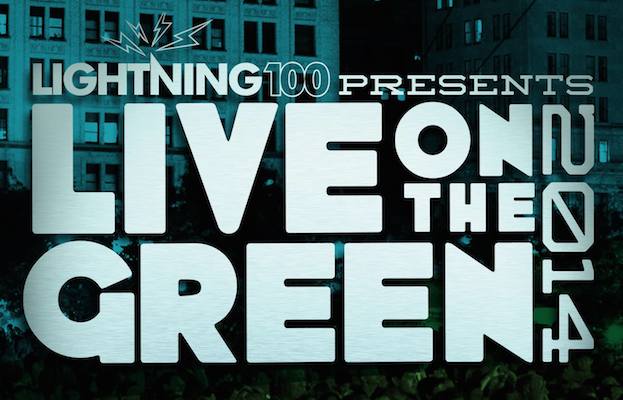 Remember last week, when we brought you news of Live on the Green's epic 2014 lineup, when we said there were more artists to come? Well, those additions have arrived, and they're pretty exciting! Capital Cities will headline the Thursday, Aug. 28 installment, while LP has been added to this season's grand finale on Saturday, Sept. 6. These acts, of course, will join bands like Cage the Elephant, Jake Bugg, and City and Colour, for what just might be the fest's best season ever!
As previously noted, this year's installment of the free Thursday night live music series in Public Square Park will change format just a bit, forgoing the traditional six-week timeframe in favor of four weeks, with an new three-day festival set to close out the season. LOTG will kick off August 14, and will expand an extra city block this time around. As always, it's all ages and free to the public, although upgraded VIP options are available to purchase. Plenty of food and beer vendors will be on site as well.
Below, you'll find an updated rundown of the schedule. You can also head to liveonthegreen.net for the newly announced times!
AUG. 14: City and Colour
w/ The Weeks, Spanish Gold
AUG. 21: The Head and the Heart
w/ Wild Cub, Goodbye June
AUG. 28: Capital Cities
w/ The Features, All Them Witches
SEPT. 4: Cage the Elephant
w/ Delta Spirt, Johnnyswim
SEPT. 5: G. Love & Special Sauce & The Wild Feathers
w/ Augustana, Daniel Ellsworth & The Great Lakes
SEPT. 6: Jake Bugg & Ingrid Michaelson
w/ The Lone Bellow, LP, Sugar and the Hi-Lows, Phin