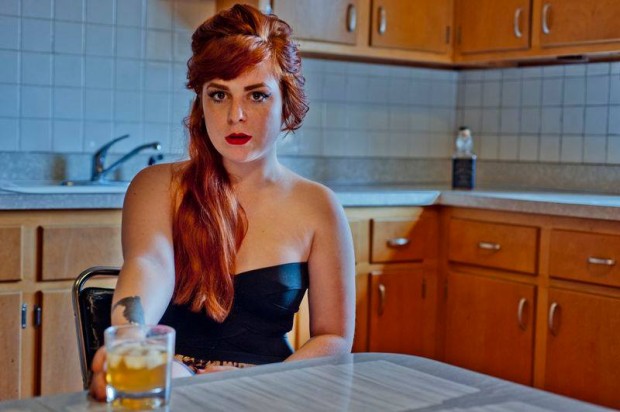 East-Nashville blues rocker, Kim Logan, has been busy.  Very busy.  She released her scary good debut full-length album last Halloween, and that is getting a fancy re-release on vinyl on Friday via Palavar Records at East Centric Pavilion starting at 8pm.  We have some information on the event for those of you that are feeling the need to get out and celebrate a little bit on this fine Friday evening.  Details from the Facebook event page are below, and you can also check out a fittingly scary movie trailer for Muck that features Kim's track "Beast."
Get on down to the East-Centric Pavilion and enjoy blood-red beer from Little Harpeth Brewing, spooky sweets from Glazed and Our Sundae Dates, and swag from my tireless supporters SESAC, while you take in the living exhibition. You will find:
Couture pieces created for Kim Logan by German fashion designer Rachel Hesse (whose work has been featured in Vogue!), on lovely live models
A short film by ATO Records videographer Joshua Shoemaker, on the subject and process of pressing Kim's vinyl and her experience at United Record Pressing
A photo series by Don VanCleave (Kings of Leon, Alabama Shakes, Lenny Kravitz, French Vogue), shot of Kim in her couture pieces in the Motown Suite, upstairs at United Record Pressing
Kim's debut record being spun on the turntable!