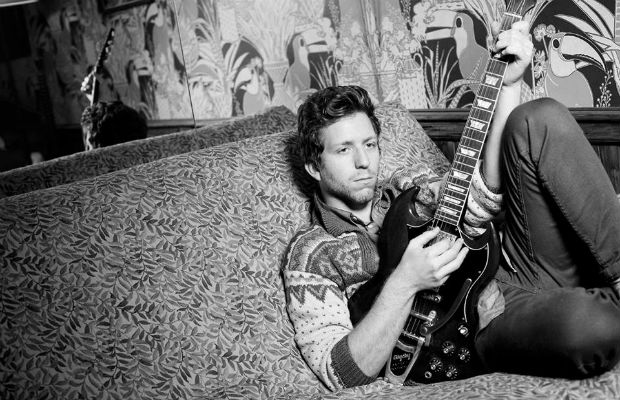 Have you ever listened to a song and said, "Damn, that tuba, though!" No? Caleb Groh's Ocelot album is here to change that. The songwriter pulls together brass, electronics, strings, and talented guests to form an impressive full-length listen.
Keep reading after the jump for our take on Ocelot and to stream the full album.
With Ocelot, Groh has created an organic masterwork of pop and folk. In an era of singles and EPs, this is a full-length that deserves repeat listens. The 38 minute runtime isn't exactly demanding, after all. Acoustic guitars, saxophones, harps, and yes, tubas, keep things sonically interesting throughout. Groh injects his personality into each track, with little touches like whispering "It's Groh time" at the start of "Thunder At" and song titles like "Smokey Mountain Angel (of Doom)."
Molly Parden, Timbre, Erin Rae, and Jeff Pianki join in as guests. Their presence lends an intimate house party vibe to the record, as if we're hanging out with that cool group of friends. Recording sessions in a home studio in Sylvan Park and Groh's own living room no doubt contributed to Ocelot's warm, inviting glow.
Stream the full album on SoundCloud below. Be sure to hit Groh with some social media follows to keep up with all his happenings.