Just last week, on Aug. 22, we kicked off a new monthly Horizon Rooftop Concert Series in partnership with our friends at Acme Feed & Seed and Acme Radio Live, replacing, for the next three months, our bi-weekly, downstairs No Country Presents series with a fourth floor, specially curated, all-out party boating some of our favorite rising artists. This isn't the first time we've hosted events on Acme's rooftop, but it's the first time we've done so on any recurring basis, and we're beyond thrilled to announce that our next installment, which takes place Tuesday, Sept. 26, will feature an epic local pop lineup of Jeffrey James, CAPPA, and Super Duper!
We're keeping things FREE as always, with music set to begin at 8 p.m., and doors and DJ sets at 7. The party is 21+, but if you can't make it down, you can always stream it for free on Acme Radio. Preview our September lineup below, and circle you calendars for Halloween, when we'll host our third rooftop shindig, set to be announced after the conclusion of this show.
JEFFREY JAMES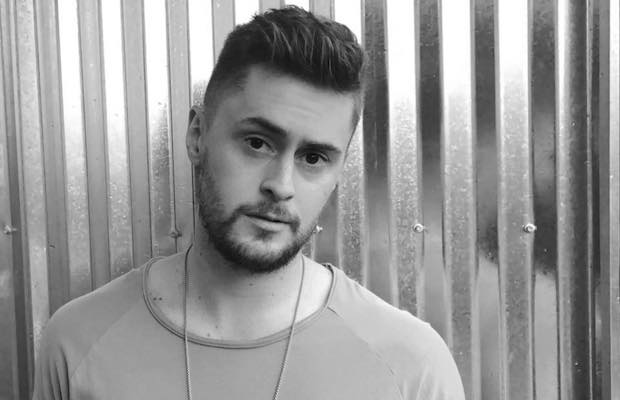 We've been singing the praises of local r&b/pop artist Jeffrey James for several years now, who commanded our attention with last year's Walls EP, and followed it up with a sonic leap forward on his latest, Unsaid, back in the spring. Most recently, James wowed us with his performance at Forecastle Fest, and has continued to dominate the blogosphere with positive press, high-profile playlist spots, and worldwide attention. On the heels of collaborations with Norwegian EDM duo Tungevaag & Raaban ("Cold Blood") and Italian dance group Falling Apart ("Not Dead Yet"), we debuted Jeffrey's Paris-set video for minimalist, stylish jam "Both Ways" (below) earlier this month, and we believe the Indiana transplant's soulful, alt pop sound and haunting vocal ability will make for a perfect, vibey, and unforgettable evening outing on Acme's one of a kind rooftop.
CAPPA
It seems only fitting that we welcome CAPPA back to Acme, where she played her first ever show under her then-new solo moniker at one of our downstairs showcases more than two years ago. It's no secret that we're huge fans of buzzworthy local indie pop singer, who, in just a couple short years, has managed to find massive buzz, especially online, where her self-released music has racked up millions upon millions of streams. It's been a year since the versatile local artist dropped her sophomore EP, Queen of Hearts, itself a followup to her eponymous 2015 debut. Though she hasn't appeared live in months, CAPPA has kept busy releasing remixes, music videos, guest spots, and more, and as her presence continues to rise and her music continues to nab placements and prominent attention, she remains one of the most essential Nashville pop artists to watch. Hometown CAPPA shows are becoming a rarity, so don't miss a chance to see one of our all-time favorite local singers for free!
SUPER DUPER
Super Duper first came to our attention as a producer, helming and remixing tracks for the likes of Jung Youth, Whissell, and even CAPPA. Since 2015 EP Sessions: Vol 1, however, we've also come to know the buzzworthy producer, born Josh Hawkins, as an accomplished solo artist in his own right, teaming up with favorites like REMMI, Daniella Mason, and more for a series of recent tracks. A huge part of what makes Nashville's pop scene so special at the moment is the unbelievably talented crop of producers and co-writers helping the more visible artists craft and hone their sound, and Super Duper's contribution, whether behind the scenes or flexing his skills for solo jams, is immeasurable. Show up early, because this bill is fire from top to bottom.
Jeffrey James, CAPPA, and Super Duper will perform Tuesday, Sept. 26 on the rooftop of Acme Feed & Seed. The show is 21+, begins at 8 p.m. (doors and DJ set at 7 p.m.), and, per usual, it's totally FREE!