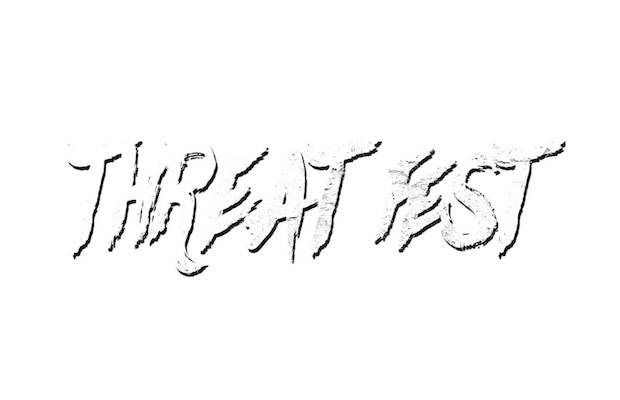 Bringing together a spread of some of the best local bands making punk, indie, post-hardcore, metal, emo, ambient rock, and more, plus a few regional touring acts with a national presence, for 20 sets over two nights this Friday, Aug. 25 and Saturday, Aug. 26, DIY, communal affair Threat Fest returns for 2017 looking more impressive than ever. Curated by local pop punk/post-hardcore stalwarts Idle Threat, the event is happening at Carpe Artista (101 Front Street) in Smyrna, and if you've been waiting for the day for us to say "you seriously need to check out this cool show in Smyrna," the time has finally come.
Both nights, music starts at 7 p.m. sharp (doors at 6), and tickets to the all ages affair are just $10 a day, or $15 for the whole weekend, available here or at the door. While Friday leans a little more indie/emo and Saturday boasts a few heavier additions, you'll find plenty of balance throughout. Many of the names on the bill are bands you've heard us rave about before (Pale Lungs, Bogues, Sinai Vessel, The Still Small Voice), and even more are up and comers you should absolutely be paying attention to if you're a fan of the punk and indie scene.
In a city rich with music, and one growing at such a rapid pace, it can sometimes be easy to overlook all of the exciting, communal, DIY artists bubbling up just beneath the surface, so events like Threat Fest, bringing it all together in one place, are essential in preserving, bridging, and cementing this side of the scene. Preview the performers below, then make the trek to Smyrna for the weekend's coolest event.
FRIDAY
SINAI VESSEL
FORMERLY BODIES
PALE LUNGS
THE STILL, SMALL VOICE

VAGABONDS

MEGAN GOLDEN

NATIVE TONGUE

FAITH HOLT

LACQUER
BURNSIE

SATURDAY
COMRADES

IDLE THREAT.

PINION

BOGUES

PORTSMOUTH

MORU

KHAMSIN

EUREKA, MO

H\RPER

PARKS.