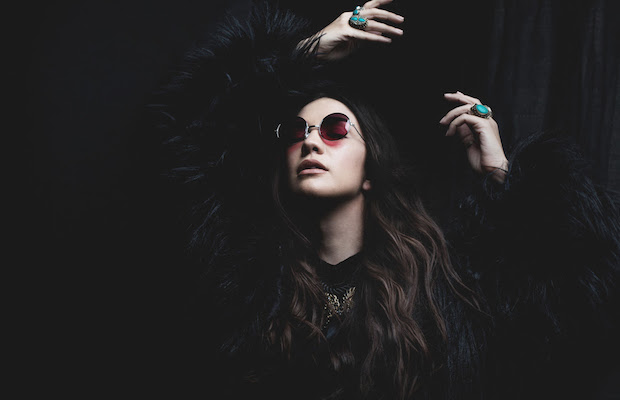 Nashville-based pop/soul songwriter Whissell released her debut EP, Old Souls, Young Bodies, earlier this year with glowing press and strong listenership, but she's not taking any time off. We have the exclusive premiere of her dynamic follow-up single "Legs Crossed." Whissell wields her rich vocals atop towering percussion, a march of handclaps and strings reserved for royalty. Written with Ali Tamposi (Beyoncé, One Direction, Demi Lovato) and Jacob Kasher (Meghan Trainor, Maroon 5, Selena Gomez), the song's lyrics explain how relationships draw strength from communication.
Whissell tells No Country for New Nashville, "'Legs Crossed' is about empowering people in relationships to speak up when something is wrong. Communication is such a powerful tool, and we often forget to use it. It's ok to get frustrated or angry in a relationship, but it's dangerous when you keep that bottled up inside. I really believe a lot of relationship problems can be avoided when people take the time to say 'I need to talk to you about how I'm feeling! Let me speak!'"
Whissell occupies a unique space by making music as a soul singer who draws more heavily on pop than blues or gospel. While the latter genres are certainly present, it's exciting to hear her modern take on pop and soul. If Whissell keeps releasing genuine standout music like "Legs Crossed," we can't wait to hear what else she has to say. Listen to "Legs Crossed" below.
More from Whissell | Site | Facebook | Twitter | Instagram | Spotify