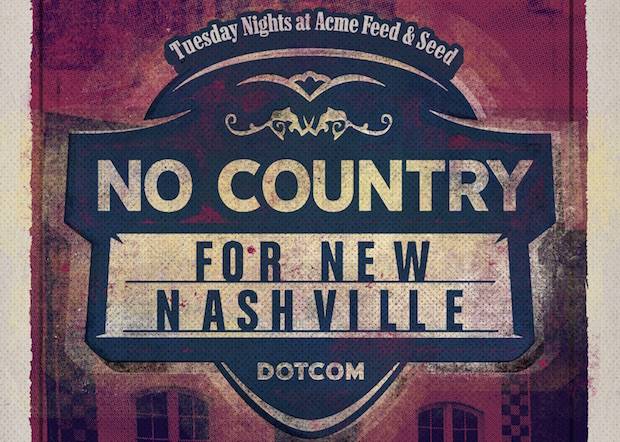 Our Tuesday night showcase series at Acme Feed & Seed is still going strong, albeit roughly twice a month now instead of every week, to make time for Acme's exciting new project Acme Radio. Our first showcase of June, Tuesday, June 21 will feature rising local folk pop outfit Canyon Spells, eclectic Austin avant folk group The Deer, and local soul pop singer Rebecca Moreland. As always, we're bringing you all of this music for FREE, starting at  7 p.m. For more info on the bands, please read on, and we look forward to seeing you all again on Tuesday.
CANYON SPELLS
Originally formed a few years back as Daniel and the Lion by Wisconsin transplants Jimmie Linville and Daniel Pingrey, after a handful of promising early releases and touring, the group more recently added Michaela Thomas and Darren Garvey, and rebranded as Canyon Spells. As we told you earlier this year, the folk-tinged indie popsters recently released their full-length debut, Now That We're Gone, and are already turning heads in the local scene with their thoughtful songwriting, catchy hooks, polished harmonies, and seasoned live performance. If you never got a chance to see them in the Daniel and the Lion days, we encourage you to get hip to Canyon Spells right now, and what better way to do that than with a free show at Acme!
THE DEER
Hailing from Austin, Texas, The Deer started as something of a solo project for singer/songwriter Grace Park, originally dubbed Grace Park & The Deer when assembled to craft their debut album, An Argument for Observation. As the group became increasingly more collaborative, settling into a proper band, they shortened the name and worked as a unit by sophomore LP On the Essence of the Indomitable Spirit. Blending elements of folk, southern gothic, dream pop, surf, and western, the eclectic group released their best and most ambitious effort yet with this year's Tempest & Rapture, which gloriously showcases the two distinctive sides to their unique sound. We love bringing exciting up and coming acts to the Acme stage, and this is one you surely won't want to miss!
REBECCA MORELAND
Hailing from San Antonio, Texas, and now based in Nashville, Rebecca Moreland's soulful pop sound, powerful lyrics, and emotional vocal stylings have quickly made her an indispensable fixture in the local scene. Having recently supported Hunter Hayes and Chase Rice on tour, Moreland is gearing up to release her debut EP, Humani Affectus, tomorrow, June 17, and you can get a taste in the form of debut single "Getting Used to You" below!
Canyon Spells, The Deer, and Rebecca Moreland will perform Tuesday, June 21 at Acme Feed & Seed. The show is 21+, music begins at 7 p.m., and, per usual, it's totally FREE! Downtown PARKING can sometimes be an issue. However, if you're willing to walk a few blocks, street parking is typically easy to find on the numbered avenues south of Broadway or along Korean Veterans Blvd, and metered spaces are typically free after 6 p.m.