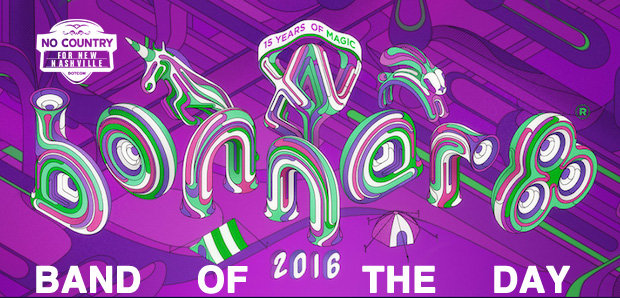 Bonnaroo Artist | Isaac Gracie
Bonnaroo History | Newbie
Stage & Time | Saturday | On Tap Lounge | 8 p.m.
As we've been doing for the past several years now, we're making it our mission to help you get acquainted with as many bands as we can from Bonnaroo's impressive 2016 lineup. In addition to the main stage acts, we also want to be sure to give the Club Stage bands some love, so, for the remainder of our coverage, we'll be doubling up with a second daily spotlight. They might be the smallest artists on Bonnaroo's bill, but the Club Stage boasts some of the best and most exciting up and coming acts around. As with our main stage previews, we'll start from the bottom and work our way up. Keep reading for your Bonnaroo Club Stage Band of the Day…
LEARN
Growing up in Eades, new on the scene British songwriter Isaac Gracie has taken an accelerated path in his musical journey.  He recorded a track titled "Last Words" in his bedroom, and submitted the demo to a BBC series, Introducing, which started a viral campaign that brought hundreds of thousands of plays.  That track is featured on his debut EP aptly titled Songs From My Bedroom, which officially dropped earlier this year, and leads the listener through a melancholy vision highlighted by sparse instrumentation carrying poetic lyrics.
Acts like Gracie may seem a little down trodden for the usually upbeat sets that Bonnaroo is known for, but his early evening performance on Saturday may just be the perfect way to reflect on your day while the sun is setting.  Head below to have a listen to the track that got it all started, and then check out another gem from his debut EP titled "Terrified."  We think you'll see that Gracie may just be the British version of Father John Misty, and is certainly an artist to keep an eye on.
LISTEN | "Terrified"
WATCH | "Last Words" (Live at Blue Flowers)
CONNECT
More from Isaac Gracie | Facebook | Twitter | Spotify
More from Bonnaroo | Tickets | Lineup | Site | Facebook | Twitter